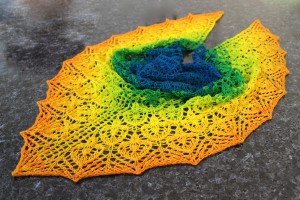 Trefoliage is a homage to the beautiful Ontario fall colours in all its red, green, yellow, and orange glory. The Trefoliage Shawl is a delicate lace shawl, knit from the neck to edge. It starts out with a relatively simple lace pattern in dark greens, which then turns into colourful trefoils, a nod to the official symbol of Ontario (the trillium).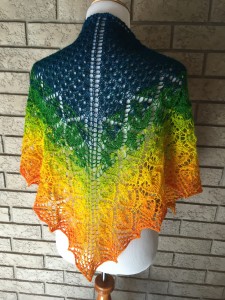 The pattern is charted, and is available as a PDF download for $7.00.


As an introductory offer, the pattern is $5.00 until midnight, Oct 15, 2015.