It's that time of year again! Advent is rapidly approaching, and it's time to wind your yarn, sharpen your needles, and get ready for the knitting Advent KALendar!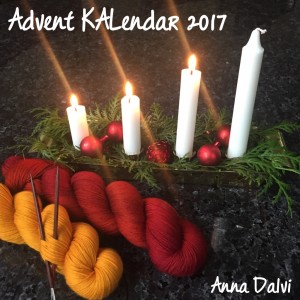 The Advent KALendar is a shawl knitalong will be published in 24 daily clues, from Dec 1-24, 2017. Each day you will get a piece of the pattern to enjoy, and by Christmas you will have a completed shawl. While the kids are enjoying their chocolate calendar (or better yet – while you're eating chocolate from your very own advent calendar), you get an even better advent treat in the form of small, daily clues that will become a finished lace shawl by Christmas.
The shawl design is inspired by Svarog (the father of Dažbog, who inspired the 2016 Advent KALendar). Svarog is the slavic god of the sun, fire guard and protector of blacksmiths. He is the creator of the sky and the master of all other gods.
According to some stories, Svarog sleeps and in his dream he created this world. He cannot act directly on the physical and material environment that he dreams, but he can affect the willingness of other gods, and his influence is enormous. His two sons are Dažbog (the sun-god and the god of fire), and Svaroži? (the god of fireplace). Svarog's awakening will mark the end of the world.
Sign ups are now open!


If you'd like to take a look at the previous years' Advent KALendars, here they are.  In 2015 we knit Zorya.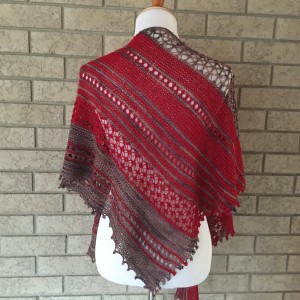 And in 2016 we knit Dažbog.