Did you know that Craftsy sells yarn and kits in addition to the classes?
In the fall, Craftsy launched a new line of yarn, called Cloudborn.  I've had the chance to work with Cloudborn yarn a fair bit, and I have to say I'm really impressed.
My Cheshire Cat shawl was knit in Cloudborn Merino Superwash Sock Twist, which is a light fingering weight yarn.  It's was a great yarn to use for shawls, and I thought that the colours of Alice in Wonderland's dress would be fabulous for the Cheshire Cat shawl.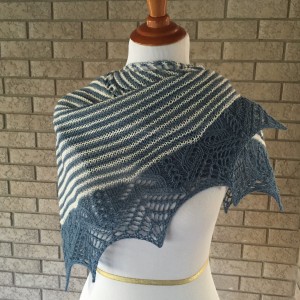 Salacia is another shawl I've designed with Cloudborn yarn. For that one I used Cloudborn Alpaca & Highland Naturals – a fingering weight 50/50 wool-alpaca blend with a slight halo that lends itself wonderfully to warm shawls.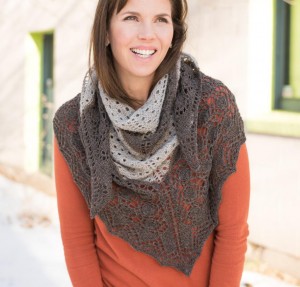 I'm also in the process of knitting up a blanket in Cloudborn Superwash Merino Worsted Twist.  The colours are vibrant and the yarn is smooth and good to work with.  The pattern isn't out yet, but when it is, it will be available as a kit from Craftsy.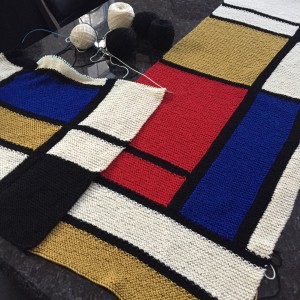 My kits, and many others are available at Craftsy.  As I am a Craftsy instructor, if you do shop there using my affiliate link, you will also be supporting me as a designer.  The yarn is very affordable and versatile.  Lots of options out there!
Thanks!